Electric Bikes (1890s - Present)
A pioneer in the electric bike industry, IZIP has been innovating eBike technology in Southern California since 1998. While their 20 plus years have established them as an industry leader, their leadership team saw an opportunity to enhance their customer journey through a multichannel approach to their digital ecosystem.
Collaboration
IZIP Electric's team of executives, sales, product designers, and customer service representatives collaborated with the G Conspiracy team to implement a digital strategy to engage existing and new customers across web, social, and email channels.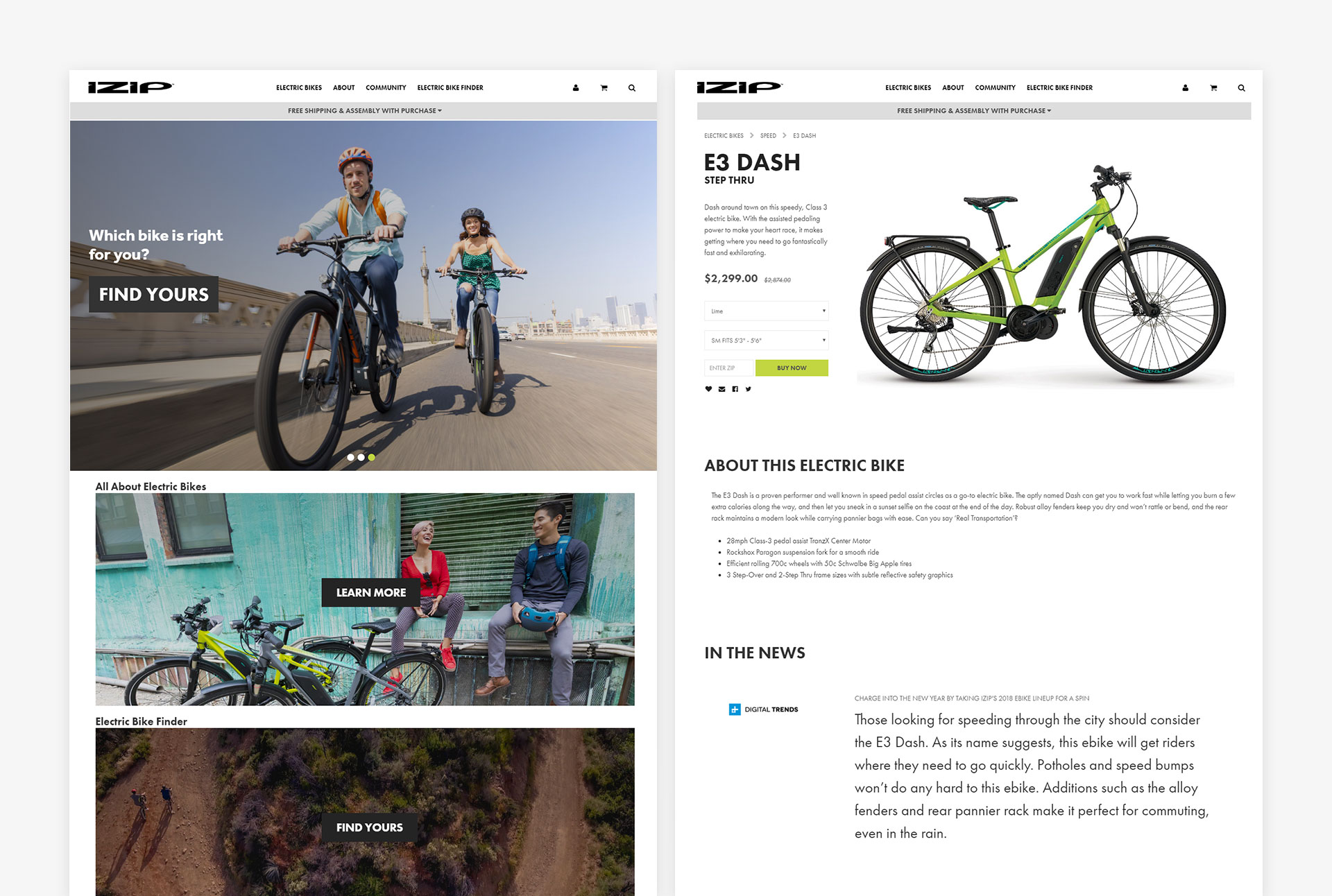 Commerce Site Project Highlights
Audiences
User Experience (UX)
Graphic Design / Website Design
Product Information Management (PIM)
G Conspiracy developed an application its clients can utilize allowing teams of product managers and marketers to manage their data outside of the site with automatic synchronization.  PIM manages:
SEO copy
Imagery
Marketing copy
Thousands of data points
Allows client team to deploy and manage products across multiple partner channels and their own web properties
Web Development
Hosting management and configuration
 Magento/WordPress

Utilizing integrations to combine commerce and editorial content onto one platform

Magento eCommerce

Pricing catalog for Corporate and Public audiences

Real-Time retailer inventory integration for consumer in-store pick-up
CRM integration

Email list handling
Email triggered sends
Email drip campaigns

ERP integration and synchronization

Inventory
Multiple Pricing Catalogs
Order management

PIM integration

Magento / PIM integration for automatic data syncronization and Magento product management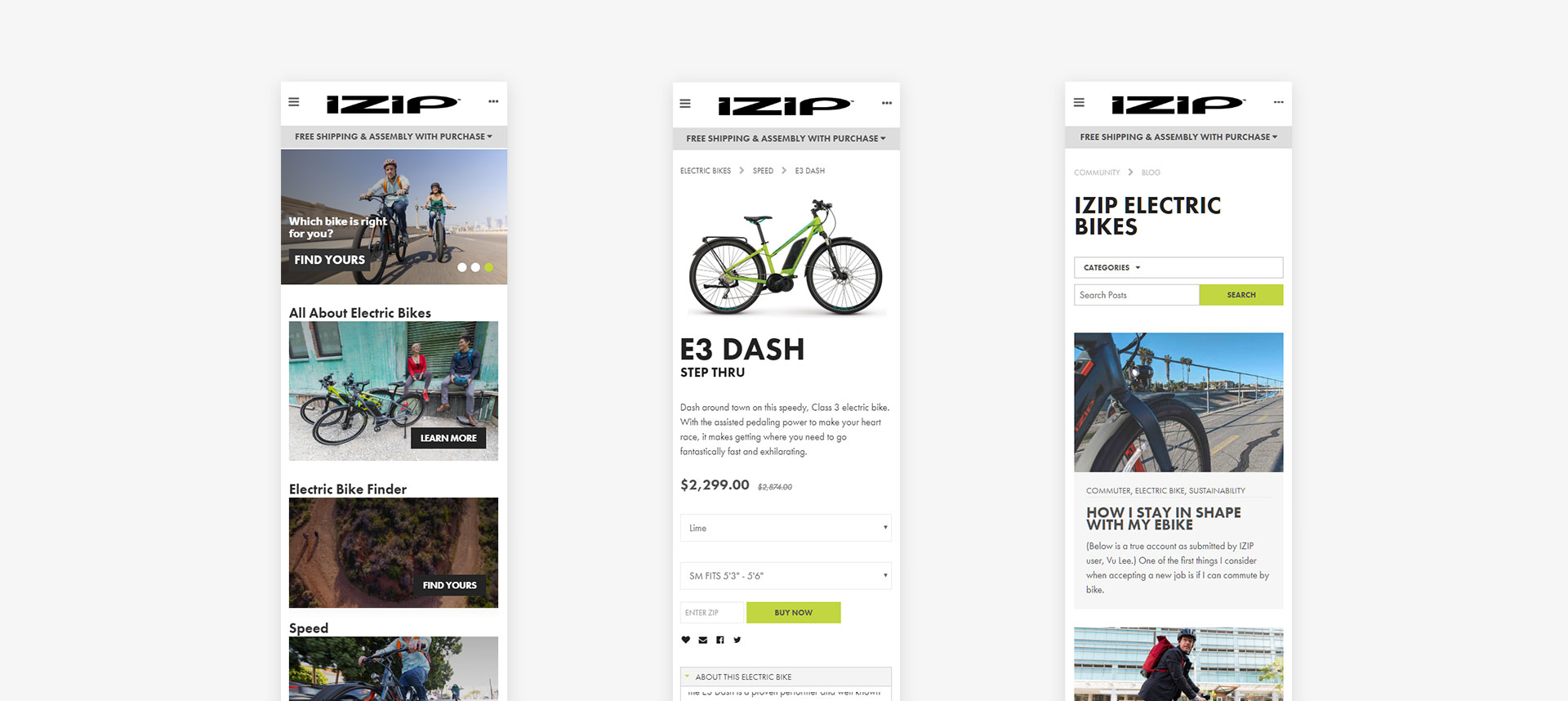 Digital Marketing Project Highlights
Digital Marketing
Strategize and execute a marketing plan

Buyer persona research creation

Category Competitor Research

Search Engine Research & Optimization

Project Plan and Timeline Creation

Media Plan Development

Creative Approach

Content Development including Copywriting

Graphic Design

Photography & Photo editing

Content Management

Campaign Creative Development

Tagging and Distribution of Campaign Assets to Marketing Partners

Campaign Optimization, Ongoing Account Service and Communication

Social Channel Marketing/Social Platform management

Optimize ad spend through remarketing to increase site conversion

Landing page updates coordinated with campaigns